Who We Are…
Jeff Baas Creative Services Group is a video production company offering innovative video production services to a broad array of businesses from its base in Kenosha, Wisconsin.
Whether it is a training video, sales and marketing media, DVD video production or streaming video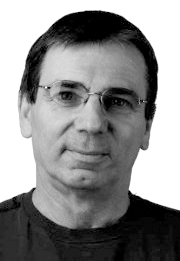 over the Internet, Jeff Baas Creative Service Group creates effective video production programs that deliver the best and most effective message to your audience.
We specialize in producing broadcast-quality sales, marketing and training videos. Each video production is custom-made and suited to the exacting needs of our customers.
Our customized video products are used by companies who save money on their training costs and generate profits with exciting marketing videos and DVDs. Organizations utilize our services to educate their employees, recruit new business or showcase their products at trade shows or, increasingly, over the internet.
What makes a video production effective?
At Jeff Baas Creative Services Group, we begin the video production process by analyzing your message and critically identifying your audience. We want to make sure that you utilize the full impact and the full power of video. We consider ourselves visual communicators. A well-developed script is our canvas and an artfully-handled camera is our paint brush. Let us craft you an award-winning masterpiece!
But video isn't all we do. We have years of experience in the corporate marketing environment. We are aware of the pressures and expectations placed upon the marketing department of any corporation. We work well agencies. In many cases, we are the agency that can execute your message from inception to execution. Be it print, web, video or trade show, we can deliver.
In this era we remain sensitive to the needs of tightened budgets and limited staffing. JBCS can offer you a unified marketing package including, print, web, social media market and corporate communications while remaining on time and on budget.
Contact us for a discussion of your media needs.